Se vår katalog som PDF längst ner på sidan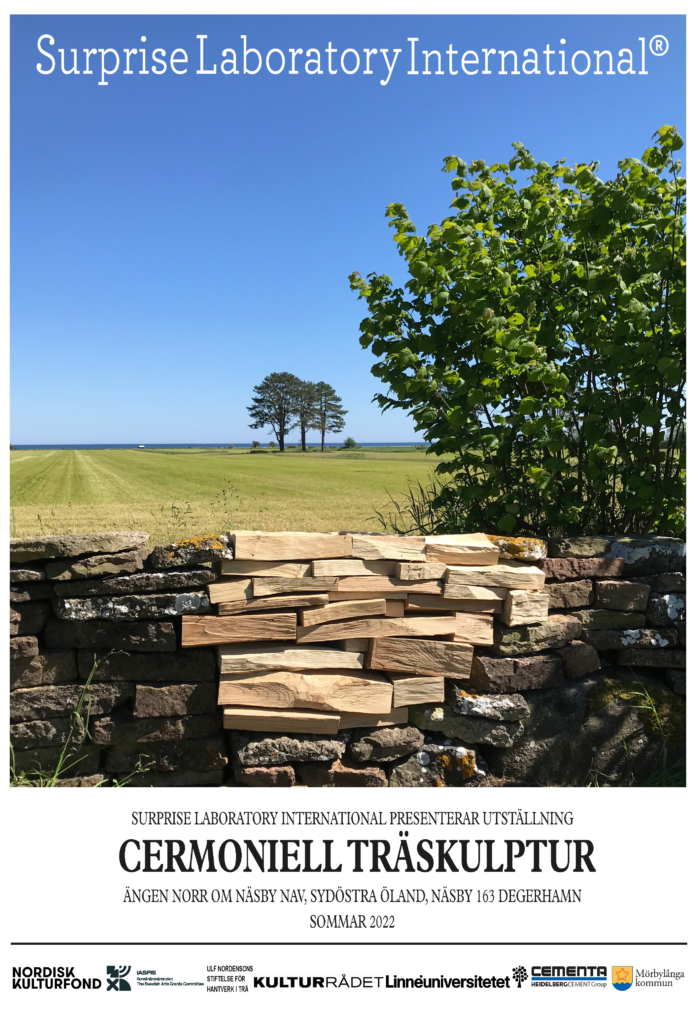 A center for sculptural woodwork on the southeastern coast of Öland.
We have initiated a national workshop on the island of Öland during the summer of 2022 from May 29 to June 5. The workshop participants have been selected for invitation in view of their diverse capacities and shifting backgrounds. Artists, sculptors and architects who, during the span of one week, will inspire each other and together build new insights on various aspects of wood media public art and wood as a sustainable material for monumental artworks. A craft/art laboratory within the field of contemporary sculptural woodwork will develop where unique works will be created. The workshop results will be featured in an exhibition on the workshop site, Näsby Nav.
​​​​​​​This is the first workshop project in our endeavors to create an arena for international collaboration, skills-sharing and development. Our long-term vision, resembling Nordiska Akvarellsällskapets, who after only eleven years realized their vision in Nordisk Akvarellmuseet in Skärhamn, Tjörn.
The theme of the 2022 workshop is ceremonial wood sculpture.
In Sweden we live within a unique wood culture. Wood is present in so many aspects of our everyday lives, used industrially, in the building sector, and in traditional sloyd. But where is wood found in today's art? The theme is derived from a Nordic tradition of wood sculpture. In the Öland/Småland region medieval ecclesiastic wood sculpture is found in abundance. The archaeological finds from the royal ship Kronan are world unique cultural treasures. Our focus, however, is on contemporary expression and materiality. The basis being wood craft as method and transmission of tacit knowledge.
The workshop will be concluded in an open seminar under the topic Wood Sculpture as Public Art.
An exhibition featuring the works created during the workshop will be curated and shown on the site of the workshop, Näsby Nav.
This is the first of a series of workshop projects. 2023 we expect to invite artist from the countries bordering the Baltic Sea.
Surprise Laboratory International was founded in 2009 and was preceded by the international workshop project JoINT 2008 – An International Arena for Woodworking Culture which was held in Mariestad. The JoINT project exceeded the expectations of everyone involved. Experience of this creative collaboration has provided energy for new endeavours.
In order to widen our perspectives, we have developed collaborations with a diverse group of partners including Nordisk Kulturfond, Kulturrådet, Mörbylånga Kommun, Capellagården, Ölands Folkhögskola, Kalmar Konstmuseum and J.A.G.S Museum.
In connection to the Surprise Lab project other activities have been initiated. Examples are:
Rutor, ränd och rosor – I spåren av JAGS a summer course in wood sculpture held at Ölands Folkhögskola for the second consecutive year.
The Almfossil Workshop a four-day wood sculpture event held in Seby, Öland in June 2001.​​​​​​​
​​​​​​​
S.L.I. project group
Lars Apelmo, Per Brandstedt, Lies-Marie Hoffman, Carl-Oscar Karlsson,
Kalle Hjalmarsson, Anna Karlsson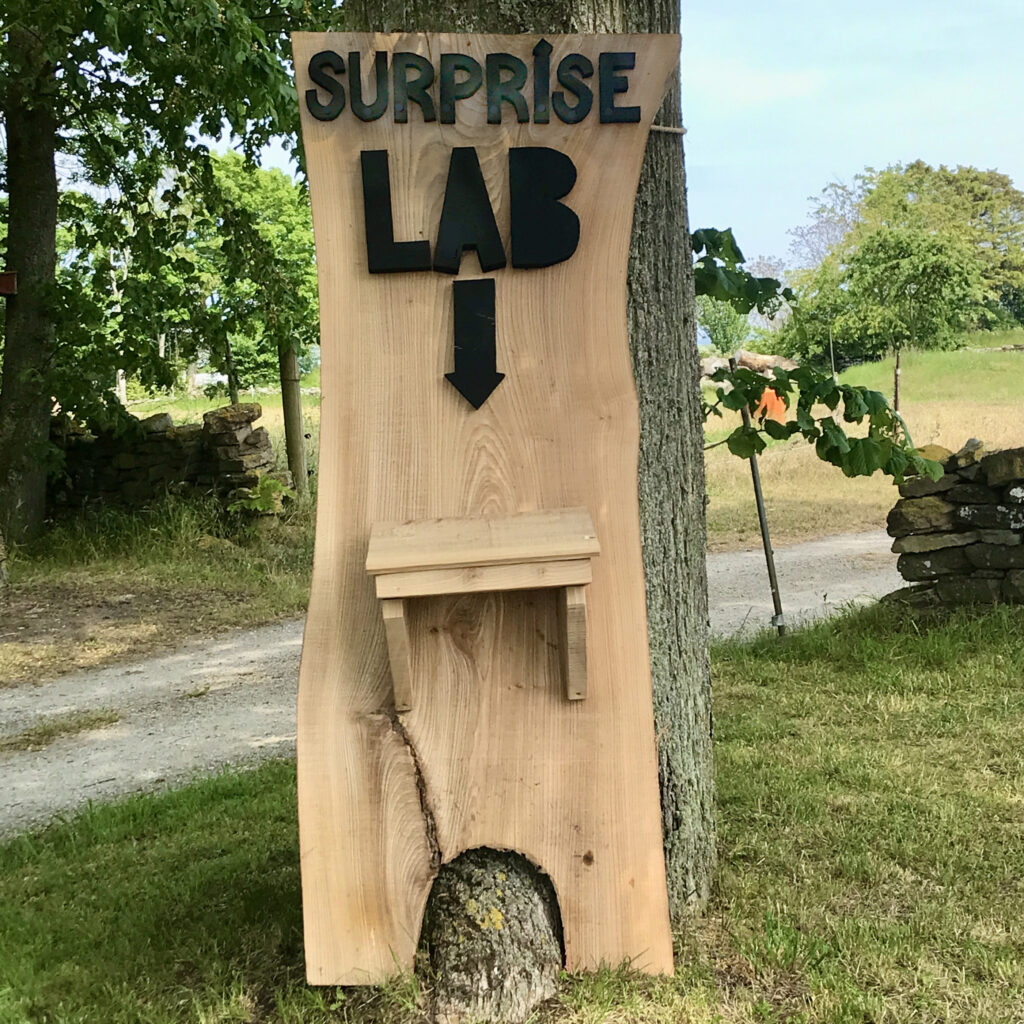 Katalogen 2022 som PDF